Admissibility of 1-AC Authority on Duty to ad-hoc Officers in Pay Level in Pay Matrix (PLPM) 12 – Railway Board clarification
भारत सरकार GOVERNMENT OF INDIA
रेल मंत्रालय MINISTRY OF RAILWAYS
(रेलवे बोर्ड) (RAILWAY BOARD)
No. E(W)2021/PS5-2/4
New Delhi, dated 09.69.2022
The General Manager (P)
Southern Railway
Chennai.
Sub: Clarification regarding admissibility of 1-AC Authority on Duty to ad-hoc Officers in Pay Level in Pay Matrix (PLPM) 12.
Ref: Railway's letters No P(FPy47a/Pass/Duty Pass dated 03.08.2022 and 25.05.2022.
The subject Issue has been examined in consultation with Pay Commission Directorate of Railway Board. it has been observed that in terms of instructions contained in Board's letters No. E(W)2016/P85-1/8 dated 31.01.2019 and 26.07.2019, Pass entitlement of a Railway Servant is to re determined on the basis of his/her "Status cum PLPM". Accordingly, Gazetted Officers working in PLPM-12 are entitled to 1-AC Authority on Duty.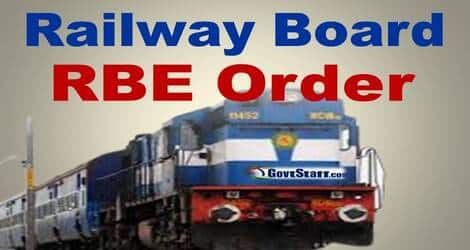 (V. Muralidharan)
Dy. Director Estt (Welfare)
Railway Board
Click to view/download PDF