Test check of bills (post audited and pre-audited) by Vigilance Officer – PCDA (WC) circular dated 18.08.2021
O/O TEH PRINCIPAL CONTROLLER OF DEFENCE ACCOUNTS
(WESTERN COMMAND) CHANDIGARH
Most Important Circular
No.AN/IV/1713/Vig/MR
Dated 18.08.2021
To
All Group Officers (Main Office)
The Officers' In-Charge
All Sections,(Main Office)
All Sub Offices
Sub: Vigilance activities: Test check of bills (post audited and pre-audited) by Vigilance Officer.
During vigilance test check of bills (post audited and pre-audited), certain cases have come to notice where the bills have been delayed considerably and the task holders/Officers have not processed the bills with the dated initials on them which is a procedural lapse. It has also been.brought to the notice that the task holders are not maintaining their work books as mentioned in para 497 of OM I.
2. All Group Officers are requested to give directions to officers and staff under them that all the bills are processed with their dated initials. Staff may also be instructed to maintain their work books. In this regard Surprice Checks may also be done by the Group Incharge periodically. Any such lapse in this regard, if come to the notice of undersigned, will be considered as disobedience and would attract disciplinary action against the defaulting officials.
3. The contents of this circular may please be brought to the notice of all officers/staff & their dated initials be kept in record.
(Sahil Goyal)
DCDA(AN)
Vigilance Officer
Copy to
The O/Ic, IT & S Section (local) –  For uploading on PCDA(WC) website.
SAO(AN)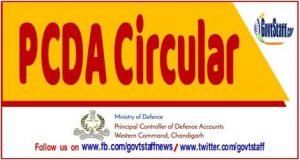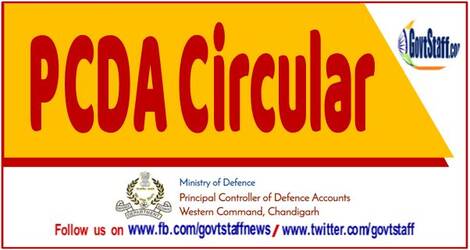 Source: Click here to view/download PDF