Streamlining the implementation of the National Pension System : PFRDA order dated 06.02.2023
PENSION FUND REGULATORY AND DEVELOPMENT AUTHORITY
PERDA/17/07/11/0004/2020-SUP-CG
Date 06.02.2023
To,
Deputy Controller
PCDA (Western Command), Chandigarh,
Sector 9 C,
Chandigarh, 160009
Sir/Madam,
Subject: Streamlining the implementation of the National Pension System -reg.
As you ale aware, National Pension System (NPS) is a defined contribution and market linked pension scheme wherein timely and regular investment of the monthly contribution is the key of growth and having impact on the subscriber's pension wealth. Any delay in the remittance of contributions leads to suboptimal growth for the subscriber and accordingly having adverse impact on the pension wealth and consequently, their pension receivable.
2. In this regard, the Central Civil Services (Implementation of National Pension System) Rules, 2021 (i.e. NPS Rule) have been notified by DoP&PW (Ministry of Personnel, Public Grievances, and Pensions) vide notification dated 30.03.2021, applicable to Central Government employees. The said NPS Rules, inter alia, stipulate the timeline for PRAN generation, contribution upload, deduction, and remittance, including exits and withdrawals. Further, the said rules also provide for payment of interest on delayed deposits of NPS contributions and fixing of the responsibility in case of delays in subscriber registration and commencement of NPS contributions or deduction and crediting of NPS contributions.
3. In light of the above, your office may sensitize the underlying Pay and Account Offices (PAOs) to adhere the timelines as stipulated in the NPS Rule for the completion of all NPS-related activities.
4. Further, your office may also like to create awareness regarding availability of option of the choice of investment pattern and Pension Fund (PF) to the underlying employees/subscribers, in accordance with the Gazette notification dated 31.01.2019 by GOI and circular dated 01.06.2020 issued by PFRDA.
5. For creating awareness about the features of NPS and flexible options/ choice available to subscribers, PFRDA regularly and continuously conducting webinars every week, subscribers may register themselves and participate in the webinar/training programmes.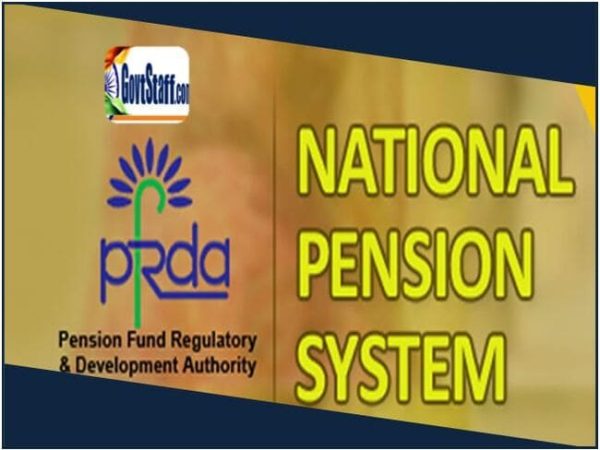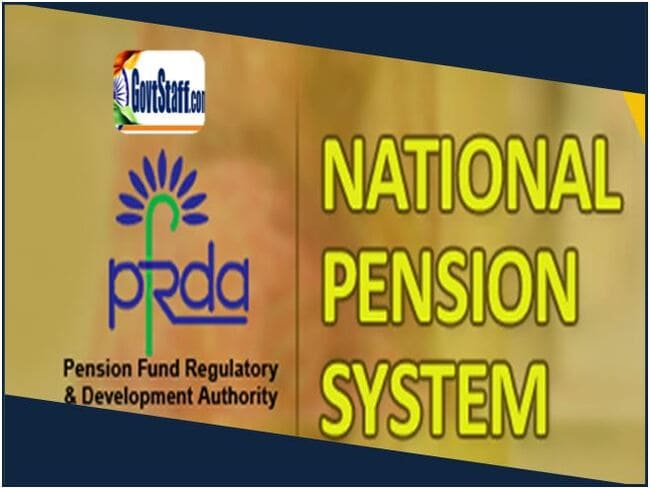 6. In addition to the above, some of the suggestions for streamlining the NPS are as below-
Make Common Subscriber Registration Form (CSRF) part of the joining kit.
Adopt Online PRAN Generation Module (OPGM)/Server-to-Server Integration.
All the registered Subscribers should receive regular contribution Credits.
Avoid bunching up monthly contribution credits.
Upload the Regular monthly contributions as "Regular" and Arrear contributions as  "Arrears". Regular monthly contributions are not to be uploaded as 'Arrears'.
Collection of instruction from subscribers after the date of generation of Claim Id for the execution of exit/ continuation.
Complete all KYC and related documentation before retirement date for execution of exit.
Nodal offices may educate subscribers to execute exit or continuation under NPS before the date of retirement, including the process.
Update KYC details, Photographs, Current Address, etc.
Update Mobile and Nominations in PRANSs.
Constitution of NPS Oversight & Review Committee, preferably under the chairmanship of senior officials like the Principal Secretary (Finance)/ Additional Chief Secretary (Finance) for regular monitoring and review of NPS-related activities.
Setting up a dedicated NPS Cell for handling various NPS-related matters to ensure their timely resolution.
Leveraging technology for enhancing efficiency through the adoption of Online PRAN generation module (OPGM) & Server- to-Server Integration.
Audit of NPS-related activities under regular/internal audit to help Nodal offices identify the areas of delays and take timely corrective action.
Note: Nodal offices may take assistance of Protean CRA in case of any difficulty in implementation of NPS/resolution of problem.
7. PFRDA shall be glad to extend any further assistance in the matter. For any further clarification, your office may contact Sh. Vikas Kumar Singh (Chief General Manager) at vikas[.]s[@]pfrda[.]org[.]in or Sh. Manoj Tiwari (Asst. General Manager) at manoj[.]tiwari[@]pfrda[.]org[.]in
भवदीय,
(विकास कुमार सिंह)
मुख्‍य महाप्रबंधक
Source : PFRDA