Benefits of New Pension Scheme नई पेंशन योजना का लाभ : Finance Ministry constituted a Committee to look into the issue of pensions under NPS
GOVERNMENT OF INDIA
MINISTRY OF PERSONNEL, PUBLIC GRIEVANCES AND PENSIONS
(DEPARTMENT OF PENSION & PENSIONERS' WELFARE)
RAJYA SABHA
UNSTARRED QUESTION NO. 1716
(TO BE ANSWERED ON 03.08.2023)
AVAILING BENEFITS OF NEW PENSION SCHEME
1716 # SHRI RAMBHAI HARJIBHAI MOKARTYA:
Will the PRIME MINISTER be pleased to state:
(a) the eligibility for availing the benefits of the New Pension Scheme;
(b) whether Government propose to simplify the New Pension Scheme;
(c) if so, the details thereof; and
(d) whether Government started a portal for the pensioners, if so, the details of the facilities provided through this portal?
ANSWER
MINISTER OF STATE IN THE MINISTRY OF PERSONNEL, PUBLIC GRIEVANCES AND PENSIONS AND MINISTER OF STATE IN THE PRIME MINISTER'S OFFICE
(DR. JITENDRA SINGH)
(a) to (c): The National Pension System (NPS) was introduced for Central Government employees vide Ministry of Finance (Department of Economic Affairs) Notification No. 5/7/2003-ECB & PR dated 22.12.2003 for all new recruits to the Central Government service (except armed forces in the first stage) from 01.01.2004 and has also been rolled out for all citizens with effect from 1st May, 2009, on voluntary basis. All citizens of the country, resident as well as non-resident, aged between 18-65 years can subscribe to NPS, and can avail the benefits under NPS. NPS is regulated under the PFRDA Act, 2013 and regulations made there under by Pension Fund Regulatory and Development Authority (PFRDA).
Department of Expenditure on 06.04.2023 has constituted a Committee to look into the issue of pensions under National Pension System in respect of Government employees and evolve an approach which addresses the needs of the employees while maintaining fiscal prudence to protect the common citizens.
(d): Department of Pension and Pensioners' Welfare has launched a portal namely https://pensionersportal.gov.in for pensioners. This portal inter-alia provides pensioners information about the latest instructions / rules on pensionary matters, processing of pension cases through Bhavishya, submission of their Anubhav, lodging of grievances through CPENGRAMS.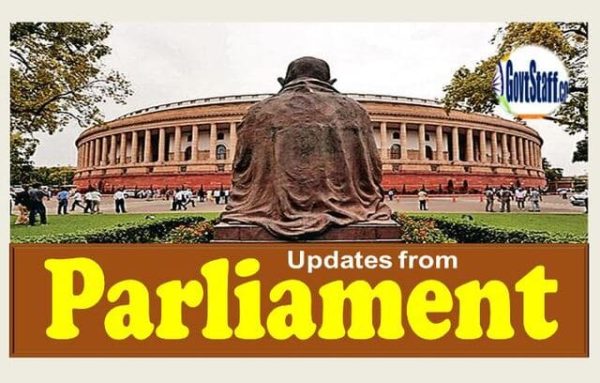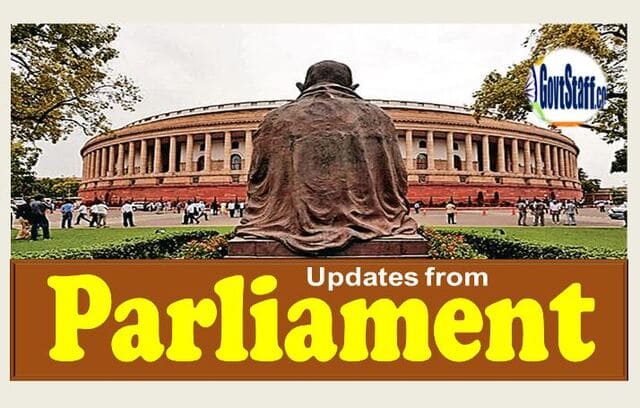 भारत सरकार
कार्मिक, लोक शिकायत एवं पेंशन मंत्रालय
(पेंशन और पेंशनभोगी कल्याण विभाग)
राज्यसभा
अतारांकित प्रश्न संखया 1716
(दिनांक 03.08.2023 को उत्तर दिया जाना है)
नई पेंशन योजना का लाभ उठाना
1716. श्री रामभाई हरजीभाई मोकरिया:
क्या प्रधानमंत्री यह बताने की कृपा करेंगे कि:
(क) नई पेंशन योजना के लाभ लेने हेतु क्या पात्रता है;
(ख) क्या सरकार द्वारा नई योजना को सरत्र करने हेतु योजना बनाई जा रही है;
(ग) यदि हां, तो तत्संबंधी ब्यौरा क्या है; और
(घ) क्या सरकार ने पेंशनभोगियों के लिए एक पोर्टल की शुरुआत की है, यदि हां, तो इस पोर्टल के माध्यम से उपलब्ध कराई गई सुविधाओं का ब्यौरा क्‍या है?
उत्तर
कार्मिक, लोक शिकायत एवं पेंशन मंत्रालय में राज्यमंत्री और प्रधानमंत्री कार्यालय में राज्यमंत्री (डॉ. जितेंद्र सिंह)
(क) से (ग) वित्त मंत्रालय (आर्थिक कार्य विभाग) के दिनांक 22.12.2003 की अधिसूचना सं.5/7/2003-ई.सी.बी.एंड पी.आर. द्वारा केंद्रीय सरकारी कर्मचारियों के लिए, 01.01.2004 से केंद्रीय सरकार की सेवा में होने वाली सभी नई भर्तियों (प्रथम चरण पर सशस्त्र बलों को छोड़कर) के लिए, राष्ट्रीय पेंशन प्रणाली(एनपीएस) को लागू किया गया था और इसे स्वैच्छिक आधार पर, दिनांक 1 मई, 2009 से सभी नागरिकों के लिए भी शुरू किया गया है। देश के सभी नागरिक, निवासी तथा अनिवासी, जिनकी आयु 18-65 वर्ष के बीच है, एनपीएस की सदस्यता ले सकते हैं, और एनपीएस के तहत लाभ उठा सकते हैं। एनपीएस को पीएफआरडीए अधिनियम, 2013 के अधीन और उसके अधीन पेंशन निधि विनियामक और विकास प्राधिकरण (पीएफआरडीए) द्वारा बनाए गए नियमों द्वारा विनियमित किया जाता है।
व्यय विभाग ने सरकारी कर्मचारियों की बाबत राष्ट्रीय पेंशन प्रणाली के अंतर्गत पेंशन संबंधी मुद्दे को देखने और आम नागरिकों की सुरक्षा के लिए राजकोषीय विवेक बनाए रखते हुए कर्मचारियों की जरूरतों का ध्यान रखने के लिए दिनांक 06.04.2023 को एक समिति का गठन किया है।
(घ) पेंशन और पेंशनभोगी कल्याण विभाग ने पेंशनभोगियों के लिए https://pensionersportal.gov.in नाम से एक पोर्टल शुरू किया है। यह पोर्टल अन्य बातों के साथ-साथ पेंशनभोगियों को पेंशन संबंधी नवीनतम निर्देशों / नियमों, भविष्य के माध्यम से पेंशन मामलों की प्रोसेसिंग, उनके अनुभव को प्रस्तुत करने, सीपेनग्राम्स के माध्यम से शिकायत दर्ज करने के बारे में जानकारी प्रदान करता है।