Dearness Allowance and Dearness Relief hike due from 1st July, 2021 can be approved in Cabinet Meeting today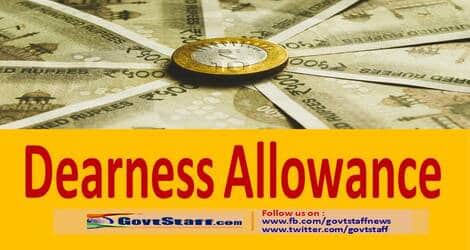 It is reported that cabinet meeting will be chaired by PM Modi today. There is another good news for the employees and pensioner that before Deepawali, 3% dearness allowance and Dearness Relief is expected to increase in today's Cabinet meeting chaired by Prime Minister Modi. If this happens, then the total dearness allowance and Dearness Relief will be 31% w.e.f. 1st July, 2021. [irp posts="7566″ name="Expected DA from 1st July 2021 will be almost 31%"]
As per media sources the government should approve an increase of 3% dearness allowance/dearness relief in today's Cabinet Meeting so that the employees can get some relief from inflation specially from petro prices. The data of the AICPI index is out and the index has reached 121.7. In such a situation, the dearness allowance for June 2021 is set to increase by 3%. The index for June 2021 has increased by 1.1 points, taking it to 121.7.
This cabinet meeting will be held at 11:30 AM. In the cabinet meeting to be held today under the chairmanship of PM.
The decision will come after the Central government recently restored the dearness allowance and dearness relief of employees & pensioners respectively. The DA/DR was restored from 17% to 28% by the Central government, with the hike applicable from the salary of July 2021 onwards.
How to calculate the DA hike?
If the government increases dearness allowance by 3%, then DA will be fixed at 31% of the basic salary. So, for calculating the DA hike, Central government employees will need to find 3% or 31% of their basic pay to calculate the hike and total DA amount, respectively.
For instance, if an employee's basic pay is Rs 20,000, then 3% of the salary would be Rs 600. So, the employee will receive Rs 600 more. Overall DA at 31% would be Rs 6200 in this scenario.   Similarly Pensioners will be benefitted with this increase be calculated on basic pension.
Increase in Transport Allowance:
Central Govt employees are getting transport allowance to compensate to attend office on daily basis.  The DA is also being given on transport allowance.  The employees will the a considerable hike in Transport Allowance due to increase in Dearness Allowance rate.
Deduction for NPS and Income Tax:
There is not only hike and bonanza, some sector of employees will pay some part of increased money back to Govt. account in form of NPS Contribution and Income Tax (TDS).    Central Govt. Employees in NPS are being subscribe 10% of Basic Pay+DA, back as NPS employee contribution.  This increase in DA will increase their NPS subscription.
 Source: StaffNews