Empanelment of three NABH/NABL accredited Health Care Organizations w.e.f. 13.12.2022 for a period upto 30.09.2024 CGHS Bengaluru & Mysuru
No.19. /2002/aDMNs129)/ 4501
Office of the Additional Director CGHS
3rd Floor, E Wing, Kendriya Sadana
Koramanagala,Bengaluru-560034
Dated: 13/12/2022
Sub: Empanelment of NABH/NABL accredited Health Care Organizations through Continuous Empanelment Scheme under CGHS Bengaluru & Mysuru.
Ref: No: S.11011/09/2022/CGHS(HEC) dated 13/09/2022
With reference to OM vide F. No: S.11011/09/2022/CGHS(HEC) dated 13/09/2022, the undersigned has initiated Continuous Empanelment of Health Care Organization (HCO) under continuous Empanelment Scheme under CGHS Bengaluru.
After following the due process, the HCOs mentioned in the enclosed list, are finalized as per the terms and conditions laid down in the tender finalized in 2022. These HCOs have accepted the CGHS 2014 rates, signed MOA and have executed Performance Bank Guarantee and have also given undertaking to abide by all the orders issued by the directorate in addition to the terms and conditions mentioned in MOA and shall be extending all the facilities available in the HCO to CGHS and other categories of CGHS /Central govt. beneficiaries. However as per order No.Z-15025/28/2022/DIR/CGHS dated 14/10/2022 for new HCOs empaneled, the same terms and conditions of the previous MOA is applicable upto 31/12/2022 for sake of uniformity.
Accordingly these hospitals are empaneled with effect from 13/12/2022 a period upto 30/09/2024 or till the date as extended by the Directorate, whichever later.
Additional Director
CGHS Bangalore
EMPANELMENT OF HCOS UNDER CGHS BENGALURU W.E.F 13/12/2022
Sr. No.
Name of the Hospitals
NABH /NABL STATUS
Nodal Officer Details
FACILITIES AVAILABLE
L
METRO DENTAL LOUNGE

#43/39, II Cross, Promenande Road, Sindhi Colony, Frazer Town, Bengaluru – 560

NABH & Non-NABL
Dr. Abdul Bari
9986339884
abdulbarirc [at] gmail.comDr. Avishek Agarwalia
9954838485
9954838485
Exclusive Dental Care Centre
2.
MS Ramaiah Hospital (Formerly MS Ramaiah Medical Teaching Hospital)

MSRNagar, M S R IT Post, Bengaluru – 560 054

NABH & Non-NABL
Dr. Ramachandra Kamath U
9742258849
dha [at] msrhospital.comGuruprasad Y K
8861553606
rmch.revenuecycle [at] msrhospital.com
Broader Specialities: Anesthesiology, Chest Medicine, Dental Medicine And Allied, Dermatology, E.N.T, General Medicine, General Surger Gynaecology And OBG, Ophthalmology, Orthopedics, Pediatrics, Psychiatry, Radiology &Imaging, Radiotherapy

Super Specialities: Endocrinology, Gastroenterology, Genito-Urinary Surgery, Intensive Care, Medical ncology, Neonatology, Nephrology, Neurology, Neurosurgery, Pediatric Surgery, Plastic Surgery, Surgical And Gynaec Oncology, Surgical Gastroenterology, Vascular Surgery, Rheumatology

HEALTHCARE GLOBAL ENTERPRISES LTD.

No.44-45/2, II Cross, RRMR Extn, Srinivasa Colony, Bengaluru – 560 027.

NABH & Non-NABL
Jodhraj
9739849208
Jodhraj.d [at] hcgel.comHRGirish
9845646206
Girish.h [at] hcgel.com
Anesthesiology, Medical Oncology including Pediatric Oncology, Radiation Oncology, Surgical Oncology, Diagnostic Services – Ultrasound & X-Ray, Pharmacy, Blood Transfusion services, Dietetics, Ambulance.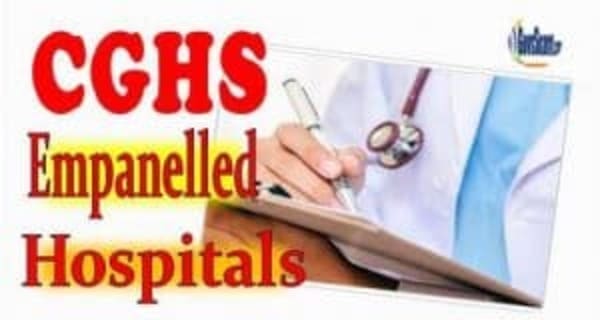 Source: CGHS