Enhanced rate of pension to the Pensioners/Family Pensioners from the day when the Pensioners enters the age of 80 years : Supreme Court Judgement in dismissal of SLP filed by govt. against Gauhati High Court Judgement in WP(C) 4224/2016
ITEM NO.21                  COURT NO.1                SECTION XIV
S U P R E M E C O U R T O F I N D I A
RECORD OF PROCEEDINGS
SPECIAL LEAVE PETITION (CIVIL) Diary No. 18133/2019
(Arising out of impugned final judgment and order dated 15-03-2018 in WPC No. 4224/2016 passed by the Gauhati High Court)
UNION OF INDIA & ORS.
Petitioners
VERSUS
VIRENDRA DUTT GYANI
Respondent
(FOR ADMISSION and I.R. and IA No.84980/2019-CONDONATION OF DELAY IN FILING and IA No.84981/2019-EXEMPTION FROM FILING C/C OF THE IMPUGNED JUDGMENT)
Date : 08-07-2019 This matter was called on for hearing today.
CORAM :
HON'BLE THE CHIEF JUSTICE
HON'BLE MR. JUSTICE DEEPAK GUPTA
HON'BLE MR. JUSTICE ANIRUDDHA BOSE
For Petitioners
Mr. Tushar Mehta, SG
Mr. K.M. Nataraj, ASG
Mr. S.S. Ray, Adv.
Ms. Rukhmini Bobde, Adv.
Mr. Arvind Kumar Sharma, AOR
For Respondent
UPON hearing the counsel the Court made the following
O R D E R
Delay condoned,
Having heard learned counsel for the petitioners and on perusing the relevant material, we are not inclined to interfere. The special leave petition is accordingly dismissed.
Pending interlocutory applications, if any, shall stand disposed of.
(Deepak Guglani)
Court Master
(Anand Prakash)
Court Master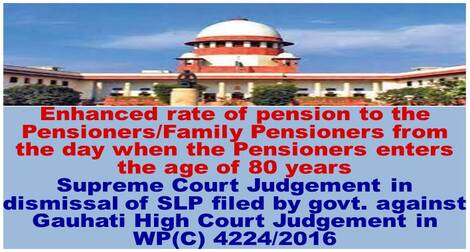 Source: Click here to view/download PDF