Grant of pension in lower rank for IAF Officers / आईएएफ अधिकारियों को निम्न रैंक पर पेंशन दिया : Rajyasabha Q and A
GOVERNMENT OF INDIA
MINISTRY OF DEFENCE
DEPARTMENT OF MILITARY AFFAIRS
RAJYA SABHA
UNSTARRED QUESTION NO. 524
TO BE ANSWERED ON 12th December, 2022
GRANT OF PENSION IN LOWER RANK FOR IAF OFFICERS
524 SHRI S. SELVAGANABATHY:
Will the Minister of Defence be pleased to state:
(a) whether about 91 retired officers were promoted after following due process by IAF cadre controlling authority, if so, whether these officers were performing duties in higher rank and positions in IAF;
(b) if 91 officers were performing duties of higher rank, reasons that their PPO is endorsed with lower rank (Wing Commander), whereas other documents are endorsed in higher rank (Group Captain);
(c) whether serving officers promoted along with 91 retired officers, are getting pay and allowances as per higher rank, irrespective of vetting of Draft Gazette Notification (DGN); and
(d) the reasons for not taking DGN vetting for retired officers separately?
A N S W E R
MINISTER OF STATE (SHRI AJAY BHATT) IN THE MINISTRY OF DEFENCE
(a) to (d): Yes, Sir. Draft Gazette Notification is necessary for releasing Pension Payment Order in the rank of substantive Group Captain. The Draft Gazette Notification of 91 retired officers promoted along with serving officers is under process.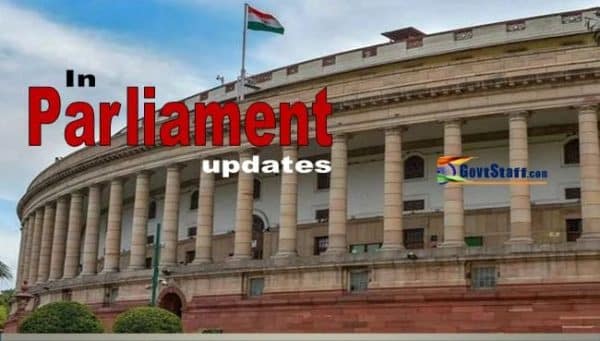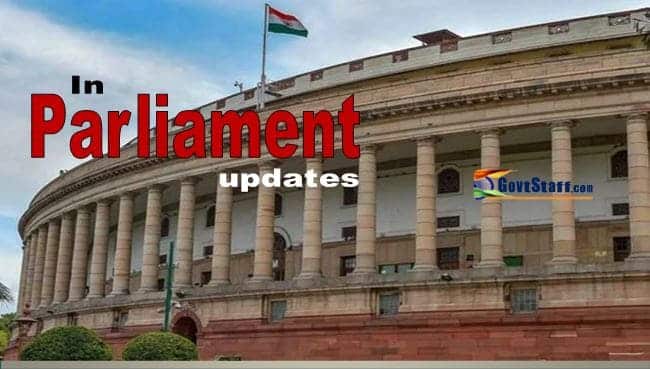 भारत सरकार
रक्षा मंत्रालय
सैन्य कार्य विभाग
राज्य सभा
अतारांकित प्रश्न संख्या 524
12 दिसंबर, 2022 को उत्तर के लिए
आईएएफ अधिकारियों को निम्न रैंक पर पेंशन दिया जाना
524. श्री एस. सेल्वागनबेथी:
क्या रक्षा मंत्री यह बताने की कृपा करेंगे कि :
(क) कया आईएएफ संवर्ग नियंत्रक प्राधिकरण द्वारा उचित प्रक्रिया का पालन करने के बाद लगभग 91 सेवानिवृत्त अधिकारियों को पदोन्‍नत किया गया था, यदि हां, तो क्‍या ये अधिकारी आईएएफ में उच्च रैंक और पदों पर कर्तव्यों का निर्वहन कर रहे थे;
(ख) यदि 91 अधिकारी उच्च रैंक पर कर्तव्यों का पालन कर रहे थे, तो उनके पीपीओ को निचले रैंक (विंग कमांडर) के साथ पृष्ठांकित किए जाने के कया कारण हैं, जबकि अन्य दस्तावेजों को उच्च रैंक (ग्रुप कैप्टन) में पृष्ठांकित किया गया है;
(ग) क्या मसौदा राजपत्र अधिसूचना (डीजीएन) के पुनरीक्षण के बावजूद 91 सेवानिवृत्त अधिकारियों के साथ पदोन्‍नत किए गए सेवारत अधिकारियों को उच्च रैंक के अनुसार वेतन और भत्ते मिल रहे हैं; और
(घ) सेवानिवृत्त अधिकारियों के लिए अलग से डीजीएन पुनरीक्षण न करने के क्या कारण हैं?
उत्तर
रक्षा मंत्रालय में राज्य मंत्री (श्री अजय भट्ट)
(क) से (घ) जी, हां। मूल ग्रुप कैप्टन रैंक में पेंशन भुगतान आर्डर जारी करने के लिए मसौदा राजपत्र अधिसूचना अनिवार्य होती है। सेवारत अधिकारियों के साथ पदोन्‍नत किए गए 91 सेवानिवृत्त अधिकारियों के मसौदा राजपत्र अधिसूचना की प्रक्रिया चल रही है।