Increase in Minimum Pension under EPF ईपीएफ के अंतर्गत न्यूनतम पेंशन में वृद्धि – Loksabha A and A
GOVERNMENT OF INDIA
MINISTRY OF LABOUR AND EMPLOYMENT
LOK SABHA
UNSTARRED QUESTION NO. 1965
TO BE ANSWERED ON 19.12.2022
INCREASE IN MINIMUM PENSION UNDER EPF
1965. SHRIMATI CHINTA ANURADHA:
Will the Minister of LABOUR AND EMPLOYMENT be pleased to state:
(a)whether it is true that the Parliamentary Standing Committee on Labour has recommended increase in minimum pension under EPF;
(b)whether the Government had any discussion in regard with the Finance Ministry and other stakeholders; and
(c)whether the Government has taken any steps to increase such minimum pension and if not, the reasons therefor?
ANSWER
MINISTER OF STATE FOR LABOUR AND EMPLOYMENT
(SHRI RAMESWAR TELI)
(a) to (c): Yes, Sir. The Government, for the first time, in the year 2014, provided a minimum pension of Rs.1,000/- per month to the pensioners under the Employees' Pension Scheme (EPS), 1995 by providing budgetary support, which was in addition to the budgetary support of 1.16% of wages provided annually towards EPS to Employees' Provident Fund Organisation (EPFO).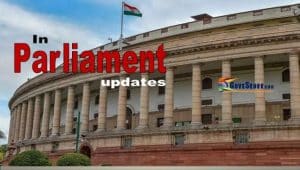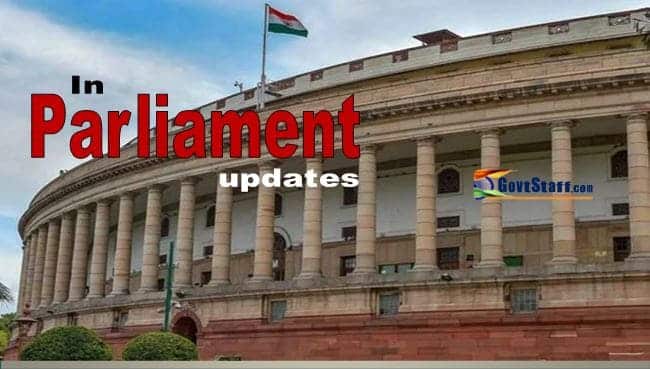 भारत सरकार
श्रम और रोजगार मंत्रालय
लोक सभा
अतारांकित प्रश्न संख्या 1965
सोमवार, 19 दिसम्बर, 2022/28 अग्रहायण, 1944 (शक)
ईपीएफ के अंतर्गत न्यूनतम पेंशन में वृद्धि
1965. श्रीमती चिंता अनुराधा
क्या श्रम और रोजगार मंत्री यह बताने की कृपा करेंगे कि:
(क) क्या यह सच है कि श्रम संबंधी संसदीय स्थायी समिति ने ईपीएफ के अंतर्गत न्यूनतम पेंशन में वृद्धि की सिफारिश की है;
(ख) क्या सरकार ने वित्त मंत्रालय और अन्य हितधारकों के साथ इस संबंध में कोई चर्चा की है; और
(ग) क्या सरकार ने इस प्रकार की न्यूनतम पेंशन में वृद्धि करने के लिए कोई कदम उठाए हैं और यदि नहीं, तो इसके क्या कारण हैं?
उत्तर
श्रम और रोजगार राज्य मंत्री
(श्री रामेश्वर तेली)
(क) से (ग): जी, हाँ। सरकार ने पहली बार, वर्ष 2014 में, कर्मचारी पेंशन योजना (ईपीएस), 1995 के तहत बजटीय सहायता देते हुए पेंशनभोगियों को 1,000 रु. प्रति माह का न्यूनतम पेंशन प्रदान किया, जो कर्मचारी भविष्य निधि संगठन (ईपीएफओ) को ईपीएस के लिए वार्षिक रूप से प्रदान किए गए वेतन के 1.16 प्रतिशत की बजटीय सहायता के अतिरिक्त था।
Source: Loksabha