Payment of Dearness Relief to the pensioners immediately on issuance of order by competent authority: CPAO writes to Banks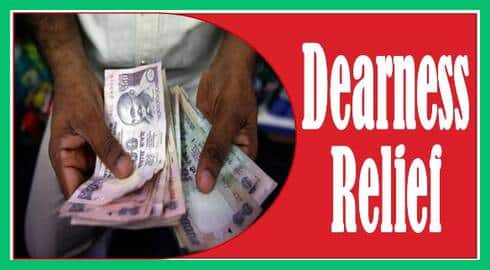 GOVERNMENT OF INDIA
MINISTRY OF FINANCE
DEPARTMENT OF EXPENDITURE
CENTRAL PENSION ACCOUNTING OFFICE
TRIKOOT-II, BHIKAJI CAMA PLACE,
NEW DELHI-110066
CPAO/IT & Tech/ Bank Performance/37 Vol-III/2021-22/181
06.01.2022
OFFICE MEMORANDUM
Subject: Payment of Dearness Relief to the pensioners-reg.
This office is processing the pension cases of Central Civil Pensioners, Freedom fighters (SSS Yojana), Justices of the Supreme Court, Members of Parliament, etc and issuing the Special Seal Authorities for implementation by the CPPCs of authorized banks. The Dearness relief on the pension payment is payable to the pensioners at the rates specified by the respective office from time to time. The necessary orders in this regard are issued by the concerned departments and are available on their websites.
In this regard, it is intimated that Dearness Relief (DR) to Pensioners should be paid immediately by the CPPCs after downloading copies of Govt. Orders issued by the Department of Pension and Pensioners' Welfare (DoPPW), Freedom Fighters & Rehabilitation (FFR) Division, Ministry of Home Affairs, Department of Justice, Ministry of Civil Aviation & Tourism, Department of Public Enterprises, etc by accessing their website. CPPCs should not wait for the Central Pension Accounting Office (CPAO) to reiterate the orders related to DR release issued by the concerned Ministries/Departments. The instructions in this regard have already been mentioned in the SSA issued by CPAO.
However, it has been seen that CPPCs of Banks are waiting for CPAO to reiterate the orders related to DR release and issue additional circulars in this regard. Therefore, it is again brought to the notice of the authorised banks that their CPPCs should immediately pay the revised Dearness Relief to pensioners after orders to this effect have been issued by the competent authority.
(Satish Kumar Garg)
Sr. Accounts Officer (IT & Tech)
To
Heads of CPPCs of All Authorized Banks (as per list)
Heads of GBD of All Authorized Banks (as per list)
Copy To:
Sh/Smt. Rakesh Kumar Jain, Sr. Accounts Officer, Principal Accounts Office, Pension Co-ordination Wing, Double Storey Building, Air India Complex, Safdarjung Airport, New Delhi- 110003 : For information w.r.t. your office letter No. Pr.AO/MCAT/Pension/2020-21/35759 dated 20.12.2021.
Click here to view/download PDF