CGHS Wellness Centre in NCR / एनसीआर में सीजीएचएस सम्पूर्ण स्वास्थ्य केन्द्र – CGHS covered cities has been increased from 25 to 79
GOVERNMENT OF INDIA
MINISTRY OF HEALTH AND FAMILY WELFARE
DEPARTMENT OF HEALTH AND FAMILY WELFARE
LOK SABHA
UNSTARRED QUESTION NO. 3981
ANSWERED ON 24TH MARCH, 2023
CGHS WELLNESS CENTRE IN NCR
3981. DR. ALOK KUMAR SUMAN:
Will the Minister of HEALTH AND FAMILY WELFARE be pleased to state:
(a) whether the Government has received requests from the CGHS  beneficiaries in various cities including NOIDA for setting up a dedicated CGHS Wellness Centre;
(b) if so, the details thereof along with the action taken thereon;
(c) the necessary steps taken by the Director General Health Services  (DGHS) to provide CGHS facility to the retired/serving Central Government Servants who are settled in National Capital Region (NCR)/NOIDA in close vicinity;
(d) the details of steps taken by DGHS to reduce the pressure in NCR/NOIDA Wellness Centres; and
(e) whether CGHS has any proposal to create First Aid Posts in cities/towns where a large number of CGHS beneficiaries reside including NCR of Delhi and if so, the details thereof and if not, the reasons therefor?
ANSWER
THE MINISTER OF STATE IN THE MINISTRY OF HEALTH AND FAMILY WELFARE
(DR. BHARATI PRAVIN PAWAR)
(a) to (e): Government considers opening of new CGHS Wellness Centres taking into consideration the extant norms, which includes 6000 Serving Central Government employees in new city, subject to availability of resources and sanction by the Department of Expenditure, Ministry of Finance of posts of Medical Officers, Nursing Officers, Pharmacists, Clerical staff, etc., for running a Wellness Centre and availability of suitable accommodation.
CGHS Wellness Centres at Sector-11 Noida, Sector-82 Noida, Indirapuram, Sahibabad, Ghaziabad, Gurugram, Faridabad and Sonipat are already in function in Delhi-National Capital Region. The number of CGHS covered cities has been increased from 25 in the year 2014 to 79 in the year 2023.
******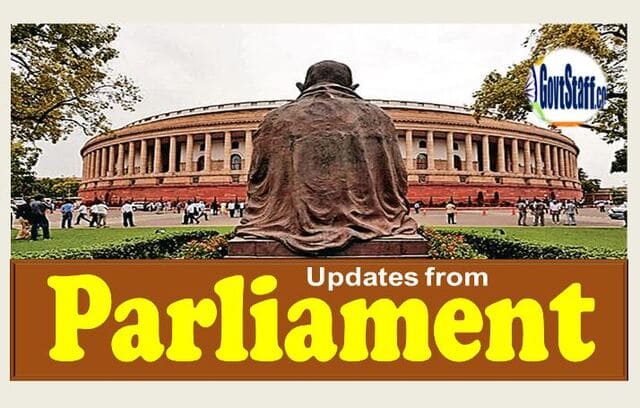 भारत सरकार
स्वास्थ्य और परिवार कल्याण मंत्रालय
स्वास्थ्य और परिवार कल्याण विभाग
लोक सभा
अतारांकित प्रश्न संख्या: 3981
दिनांक 24 मार्च, 2023 को पूछे जाने वाले प्रश्न का उत्तर
एनसीआर में सीजीएचएस सम्पूर्ण स्वास्थ्य केन्द्र
3981. डॉ. आलोक कुमार सुमन:
क्या स्वास्थ्य और परिवार कल्याण मंत्री यह बताने की कृपा करेंगे कि:
(क) क्‍या सरकार को नोएडा सहित विभिन्‍न शहरों में एक समर्पित सीजीएचएस सम्पूर्ण स्वास्थ्य केन्द्र स्थापित करने के लिए केन्द्रीय सरकार स्वास्थ्य योजना के लाभार्थियों से अनुरोध प्राप्त हुए हैं;
(ख) यदि हां, तो तत्संबंधी ब्यौरा क्या है और इस पर क्या कार्रवाई की गई है;
(ग) राष्ट्रीय राजधानी क्षेत्र (एनसीआर)/नोएडा के आस-पास बसे सेवानिवृत्त/सेवारत केन्द्रीय सरकारी कर्मचारियों के निकट के क्षेत्र में सीजीएचएस सुविधा प्रदान करने के लिए स्वास्थ्य सेवा महानिदेशक (डीजीएचएस) द्वारा क्या आवश्यक कदम उठाए गए हैं;
(घ) राष्ट्रीय राजधानी क्षेत्र/नोएडा सम्पूर्ण स्वास्थ्य केन्द्रों में कार्य का दबाव कम करने के लिए डीजीएचएस द्वारा उठाए गए कदमों का ब्यौरा क्‍या है; और
(ड) क्या केन्द्रीय सरकार स्वास्थ्य योजना के पास दिलली- एनसीआर सहित उन शहरों/कस्बों में प्राथमिक चिकित्सा केन्द्रों के निर्माण का कोई प्रस्ताव है जहां केन्द्रीय सरकार स्वास्थ्य योजना के लाभार्थी बड़ी संख्या में निवास करते हैं और यदि हां, तो तत्संबंधी ब्यौरा क्या है और यदि नहीं, तो इसके क्या कारण हैं?
उत्तर
स्वास्थ्य और परिवार कल्याण राज्य मंत्री (डॉ भारती प्रविण पवार)
(क) से (ड): सरकार मौजूदा मानदंडों को ध्यान में रखते हुए नए सीजीएचएस आरोग्य केन्द्र खोलने पर विचार कर रही है, जिसमें नए शहर में केंद्र सरकार के 6000 सेवारत कर्मचारी शामिल हैं, जो आरोग्य केन्द्र चलाने और उपयुक्त आवास की उपलब्धता के लिए संसाधनों और व्यय विभाग, वित्त मंत्रालय द्वारा स्वीकृत चिकित्सा अधिकारी, नर्सिंग अधिकारी, फार्मासिस्ट, लिपिकीय कर्मचारी आदि के पदों के अध्यधीन है।
दिल्ली-राष्ट्रीय राजधानी क्षेत्र में सेक्टर-11 नोएडा, सेक्टर-82 नोएडा, इंदिरापुरम, साहिबाबाद, गाजियाबाद, गुरुग्राम, फरीदाबाद और सोनीपत में सीजीएचएस आरोग्य केंद्र पहले से ही कार्यरत हैं। कवर किए गए सीजीएचएस शहरों की संख्या वर्ष 2014 में 25 से बढ़ाकर वर्ष 2023 में 79 कर दी गई है।
*****
Source : Click to view/download PDF